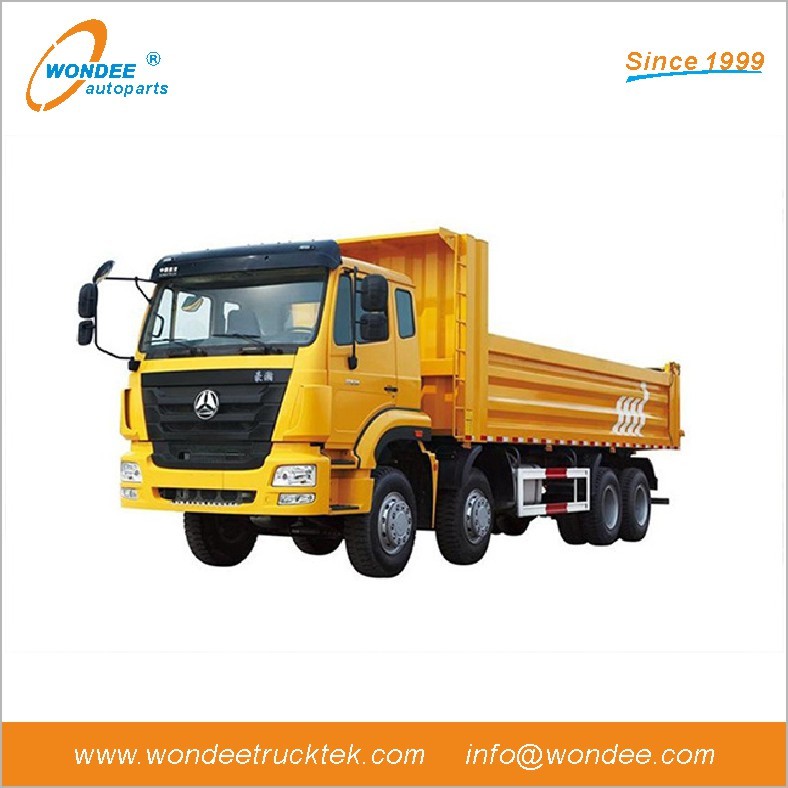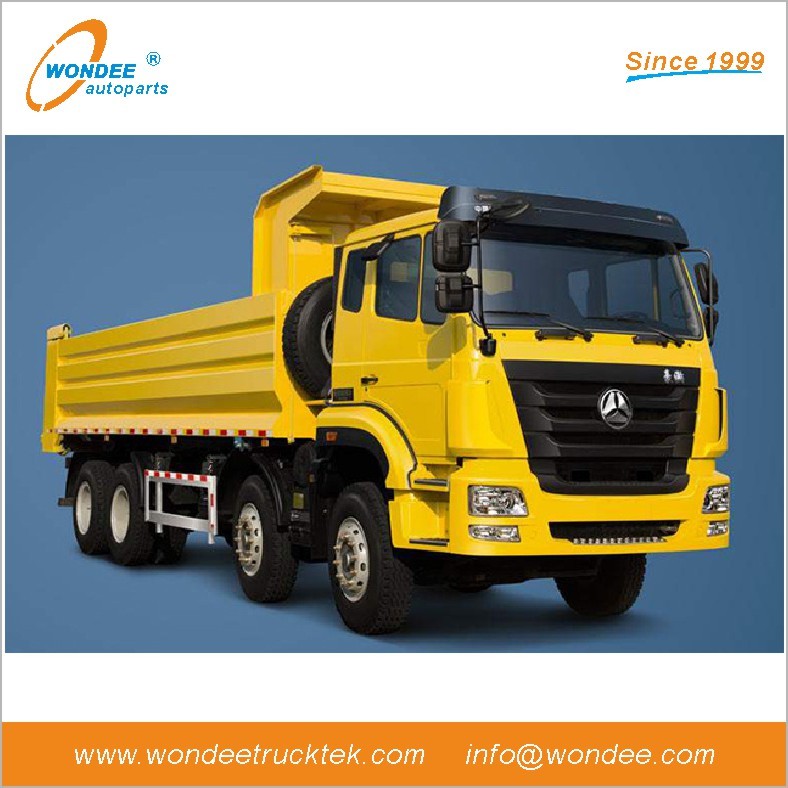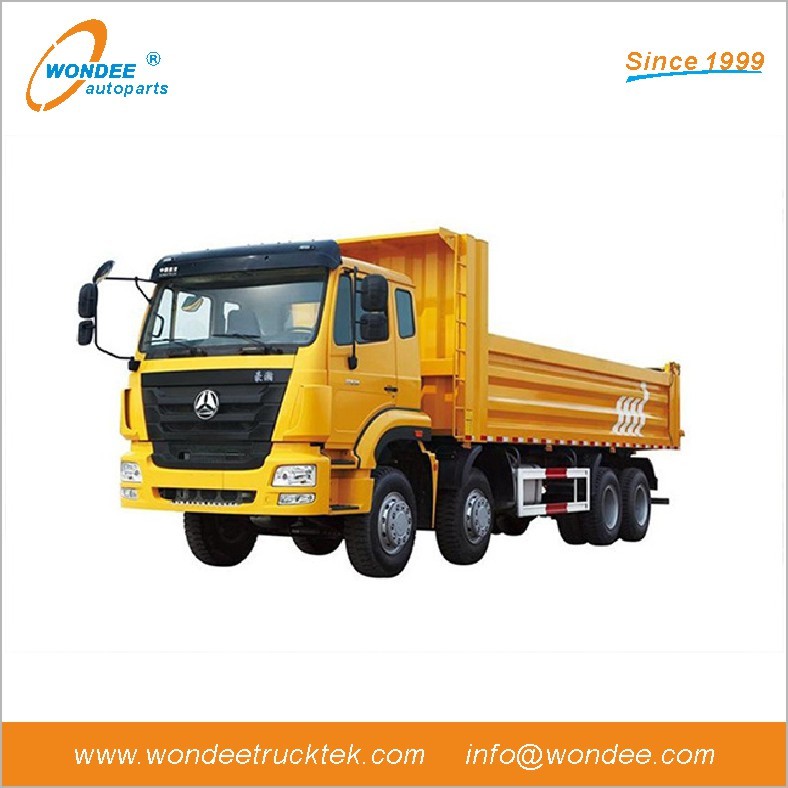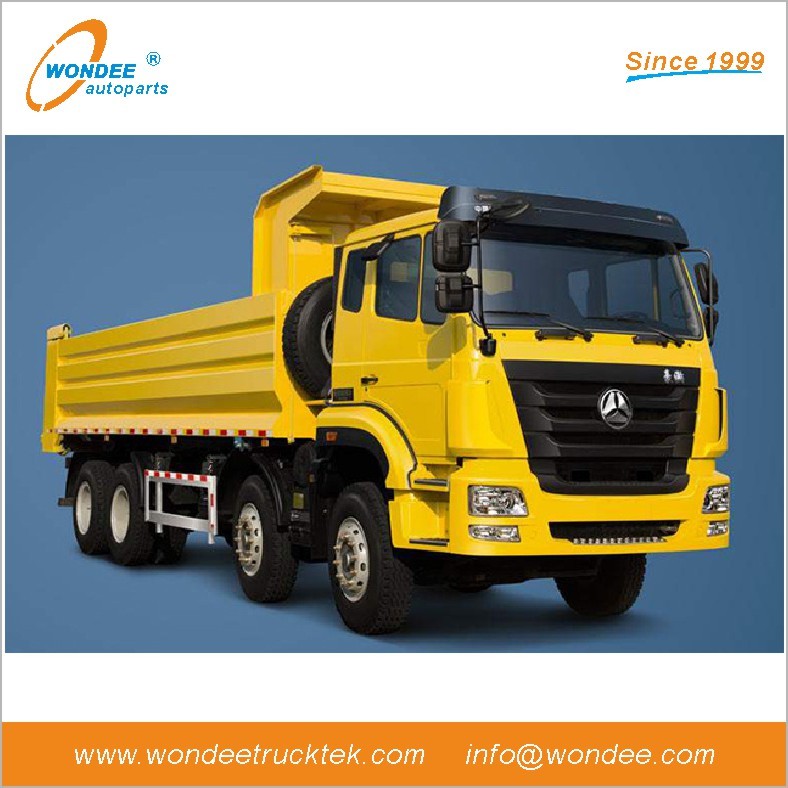 SINOTRUK HOHAN 8x4 Dump Truck with 40-50T loading capacity
---
Engine : SINOTRUK Chassis model : ZZ3315N3566 Capacity : 40-50T
---
Inquire Now
---

Technical Specifications of HOHAN 8x4 Dump Truck
Chassis Make

Sinotruk Hohan

Vehicle type

Dump truck (tipper truck)

Manufacturer

Sinotruk
China National Heavy Duty Truck Group Corporation (Sinotruk).

Country

China

Manufacturer's location

China.

Engine

#

Model

Displacement

Power

Engine Manufacturer

1

D10.31

9726ml

228 kW (310 hp)

Sinotruk

2

D10.34

9726ml

249 kW (339 hp)

Sinotruk

3

D10.38

9726ml

276 kW (376 hp)

Sinotruk

4

WD615.69

9726ml

247 kW (336 hp)

Sinotruk

5

WD615.47

9726ml

274 kW (371 hp)

Sinotruk
General Engine Specifications

Fuel

Diesel fuel

Emission standards

Euro 2/3/4/5

Chassis Specifications

Cabin

Model: H16; Germany BENZ Technology, extended cab with one sleeper (berth), air-conditioner, damping comfortable seat, dash board with LCD, MP3, safety belts, curtain, electrical window regulator, adjustable steering wheel, air horn, with 4-point support fully floating suspension and shock absorber devices etc.

Cab seating capacity

2

Clutch

Φ430diaphragm spring clutch, Hydraulic control air assister

Transmission

SINOTRUK HW series 10 gears Transmission, main and auxiliary transmission structure, main transmission with double counter shaft , auxiliary transmission with planetary reduction. Standard is HW19710, HW19710T with synchronizer is optional.

Front Axle

HF9, rated load of 9t, disc-type or drum-type;

Rear Drive Axle

HC16 double reduction (speed ratio 4.42;4.8; 5.73);

Suspension

Front and rear leaf spring suspension +shock absorber +transverse stabilizer

Leaf springs

4/4/5,11/11/-,11/11/12

Steering System

ZF8098 steering gear , ZF steering oil pump , system pressure 18MPa

Braking System

Service brake : dual-circuit air pressure brake : spring storage energy without air ;auxiliary brake Engine exhaust braking.

Electrical System

Battery: 2x12V,165Ah; Operating voltage 24V,negative grounded; Alternator:28V,1500W Starter: 24V, 7.5KW; Cigar lighter, horn, headlamps, fog lights, brake lights, indicators and reverse light

Tyre

12.00R20 ; 11.00R20, 315/80r22.5 are optional

Tank Volume L

300L standard

Dump cargo box Specifications

Vehicle Model

ZZ3315N3566

ZZ3315N3866

ZZ3315N4066

Driving type

6x4 LHD/RHD

Wheel Base

1800+3500+1350

1800+3800+1350

1800+4000+1350

Recommend

Cargo box dimension

7.2/7.3*2.3*1.5m

7.6/7.8*2.3*1.5m

7.8/8.0*2.3*1.5m

Overall size

9960x2496x3450

10410/x2496x3490

10610x2496x3490

Tall Mass(vehicle+cargo)

50~70Ton

Carry distance

Short Distance

Economic speed

36~54Km/h
Detail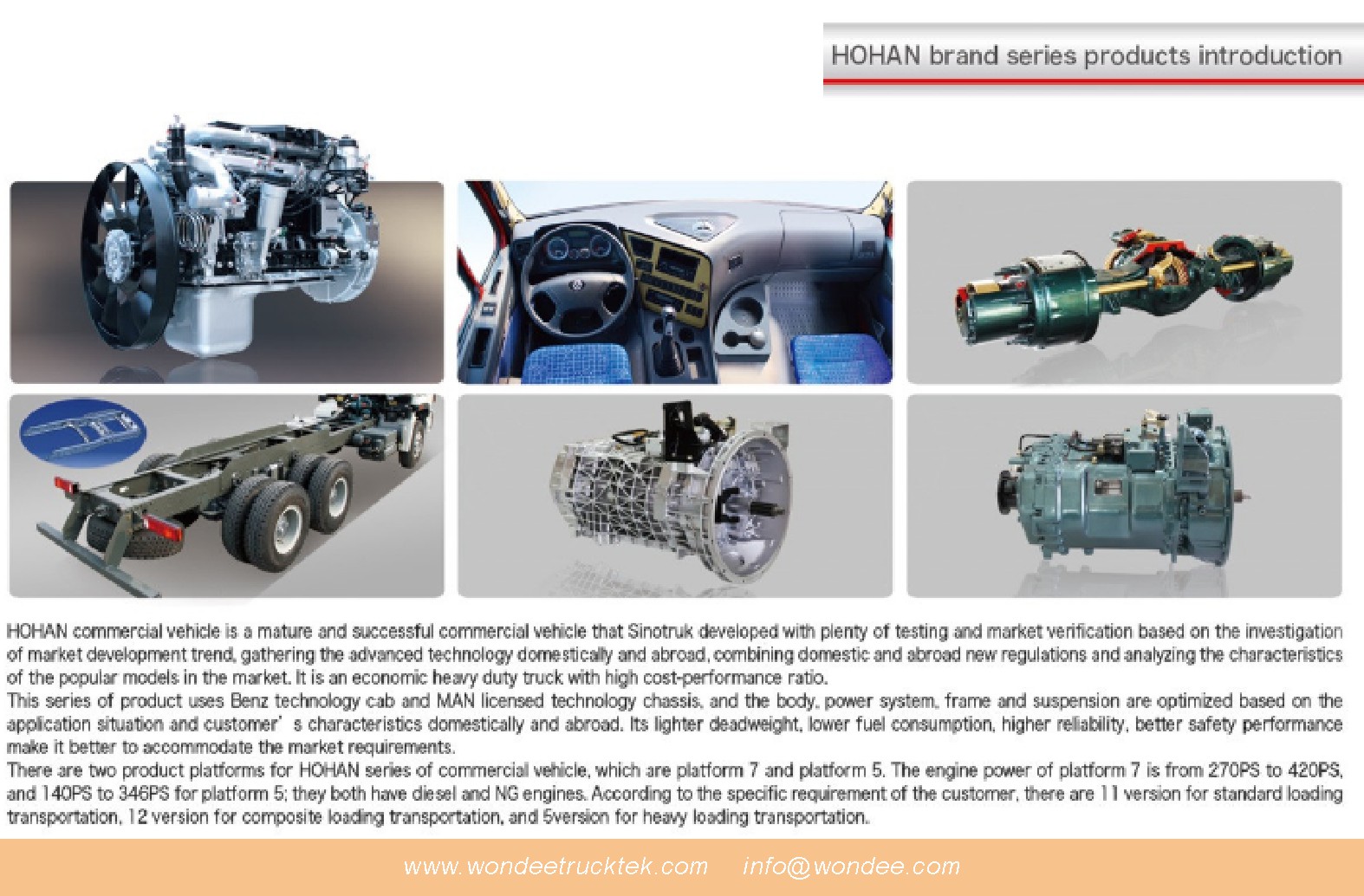 Shipment
Nude Packing or Waxing. The packing of the commodity shall be in accordance with the export standard packing of the manufacturer, be suitable for long distance transportation of ocean and inland. We would be taken measures against moisture, shocks and rust according to the special needs of the commodity.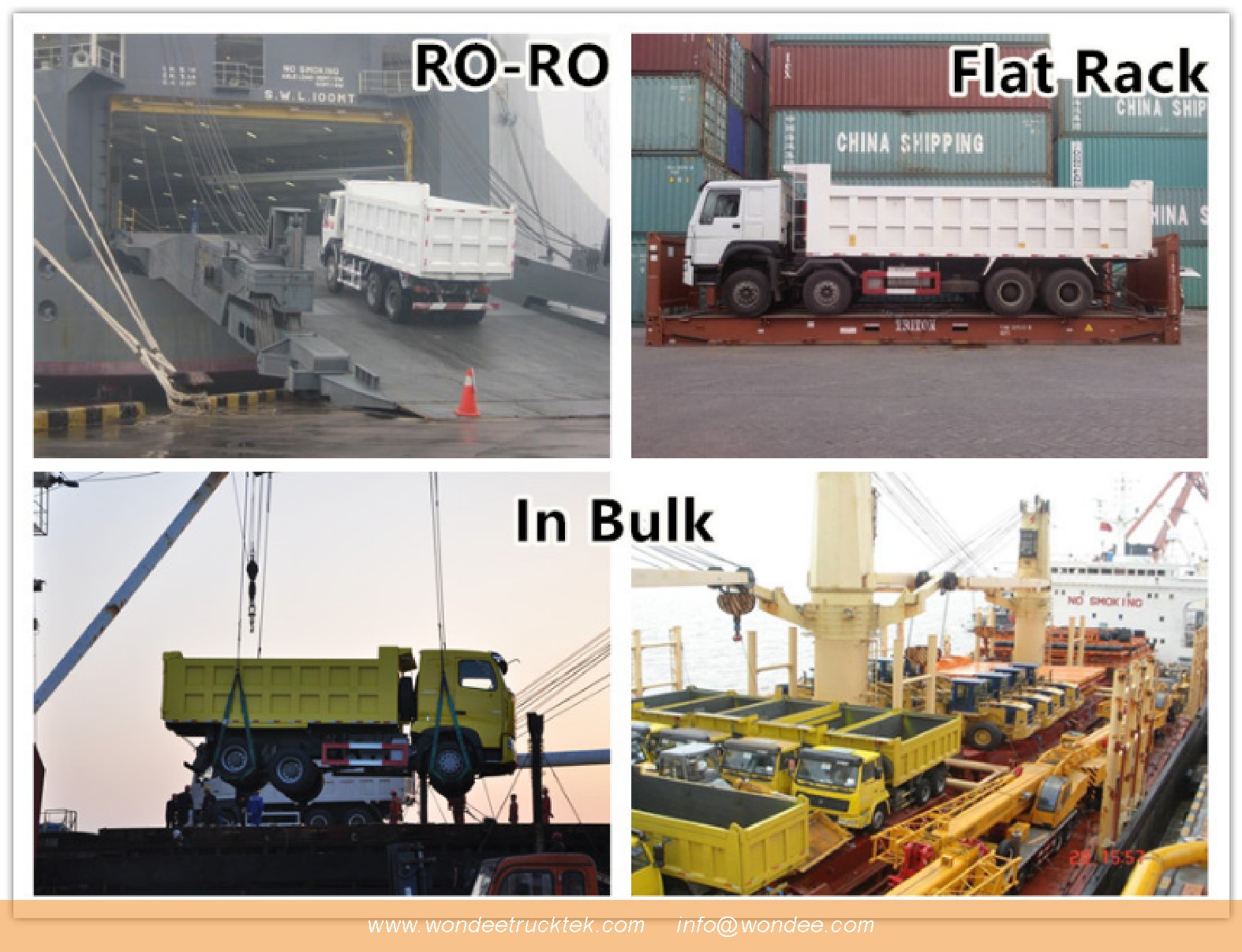 The main products include semi trailers, leaf springs , spring steel flat bar, mechanical suspension, air suspension, bogie suspension, air bag, semi trailer axle, landing gear, brake drum, brake shoe, brake lining, mudguard, slack adjuster, air tank, coupling, emergency relay valve, brake hose, turntable, wheel rim, bolts, fifth wheel, king pin, air chamber, twist lock, jack, drawbar and so on.
MESSAGE
Filling in your communication information will help us get in touch with you in time.